About Us
Hello. Welcome to XTAR DIRECT. So glad you're here.
We are the official retail store of XTAR, belonging to XTAR Technology INC. We have been working for many years in the industry of Li-ion battery chargers. We used to focus on the fast charging of vaping batteries before the year 2014. And we developed lots of smart Li-ion battery chargers. Then we found a big challenge in outdoor charging.
In the past, we do lots of on-road trips. We carry electric devices to inform, guide, and record our outdoor adventure. But we found there is a big problem. Smartphones, GPS, trail cams, action cameras, and more rely on batteries. These batteries always died at the most inopportune times. There are many power banks on the market, but fewer of them pay attention to the combination of portability, fast-charging, eco-friendly, energy and money saving. Then, XTAR DIRECT came out in 2013, located in California, United States.
Based on the goal of "power in your hands", XTAR DIRECT is committed to providing reliable off-grid power and charging solution for your outdoor adventure, under the premise of energy saving and environmental protection.
It mainly focuses on three sections - outdoor charging solution, outdoor lighting, and outdoor portable power.
About the outdoor charging solution, XTAR DIRECT targets on battery chargers that are portable, safe and fast charging, as well as able to supply USB output power in emergency situations. All the chargers use the charging method that can prolong battery life and have the function of reviving your old over-charged batteries.
Regarding the outdoor lighting, XTAR DIRECT mainly focuses on diving flashlights, camping and hiking flashlights. The dive light D26 1600S is handy, have a strong brightness and underwater 100m waterproof. The camping flashlight R30 1200 is directly rechargeable and battery removable, with power bank function in emergency.
XTAR DIRECT had its first step into clean renewable solar power in 2020. Our 100w portable solar panel reaches up to 23.7% efficiency in solar energy conversion. Many KOLs and users tested it and got more than 100 watts of peak power on a clear day.
In 2022, XTAR won the Red Dot Award: Product Design for its camera battery charger SN4. This charger adopts modular design to be compatible with most of the popular camera batteries.
We believe shopping is a right, not a luxury, so we strive to deliver the best quality products at the most affordable prices. We also provide complete warranty service to let our customers no worries about the after-sale.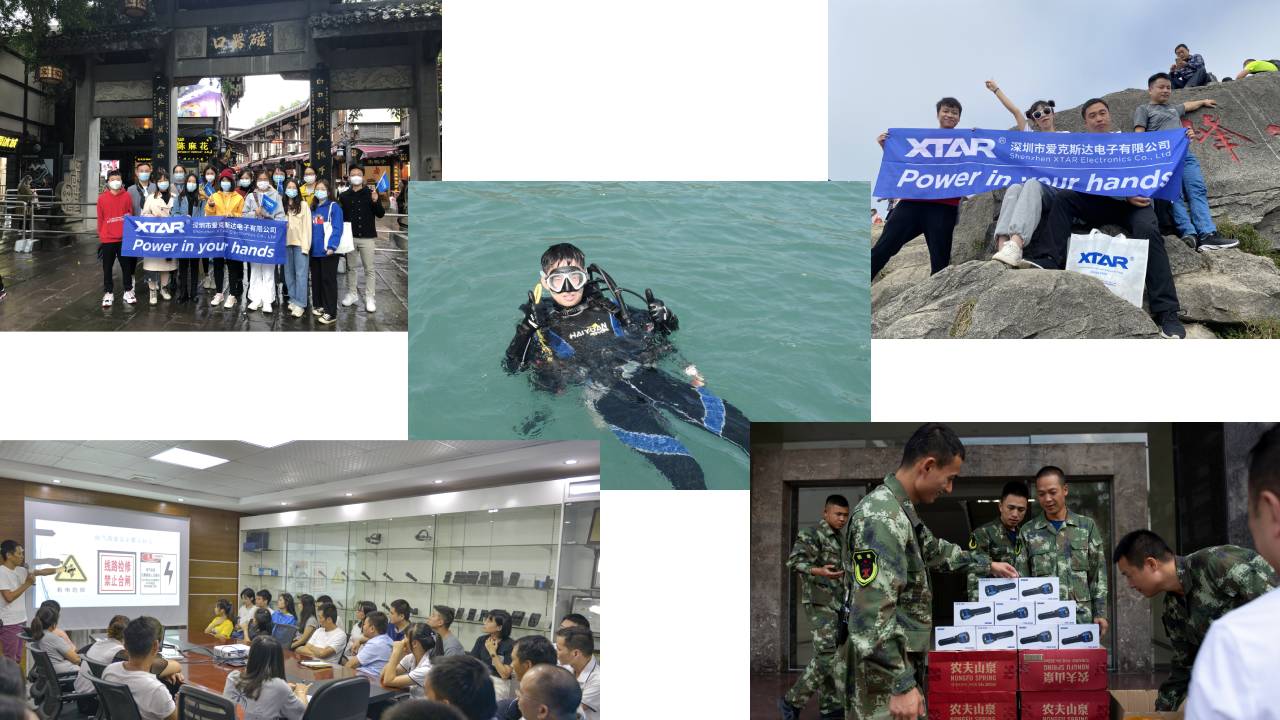 With a motivated team, we keep listening to various suggestions, sharing our industry knowledge, and offering something our customers really want.
If you are also outdoor adventure enthusiasts, you can:
● Join our Facebook group to communicate with us
● Be our members to get our latest news, coupons, and giveaways info
We hope you will enjoy our products as much as we enjoy making them available to you.