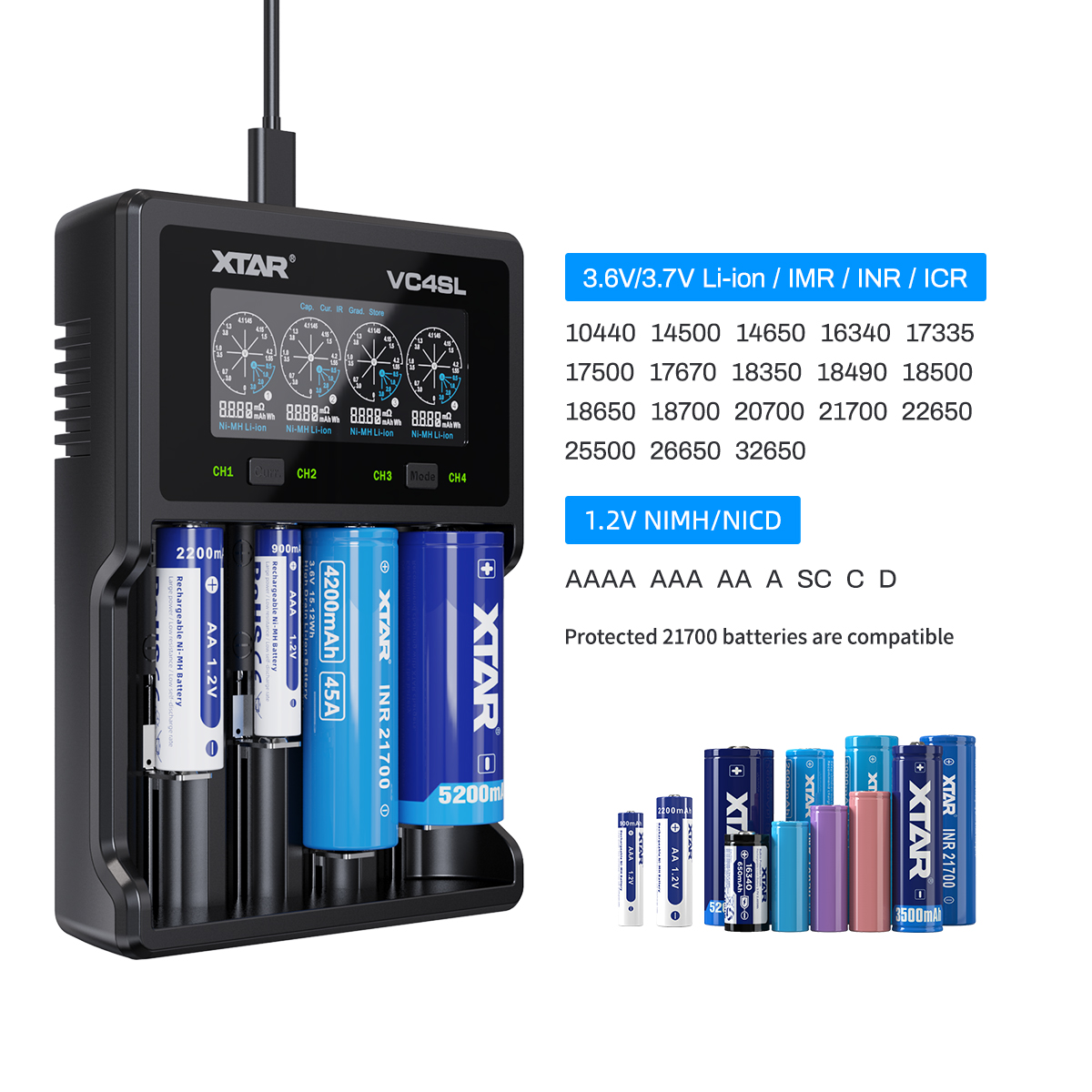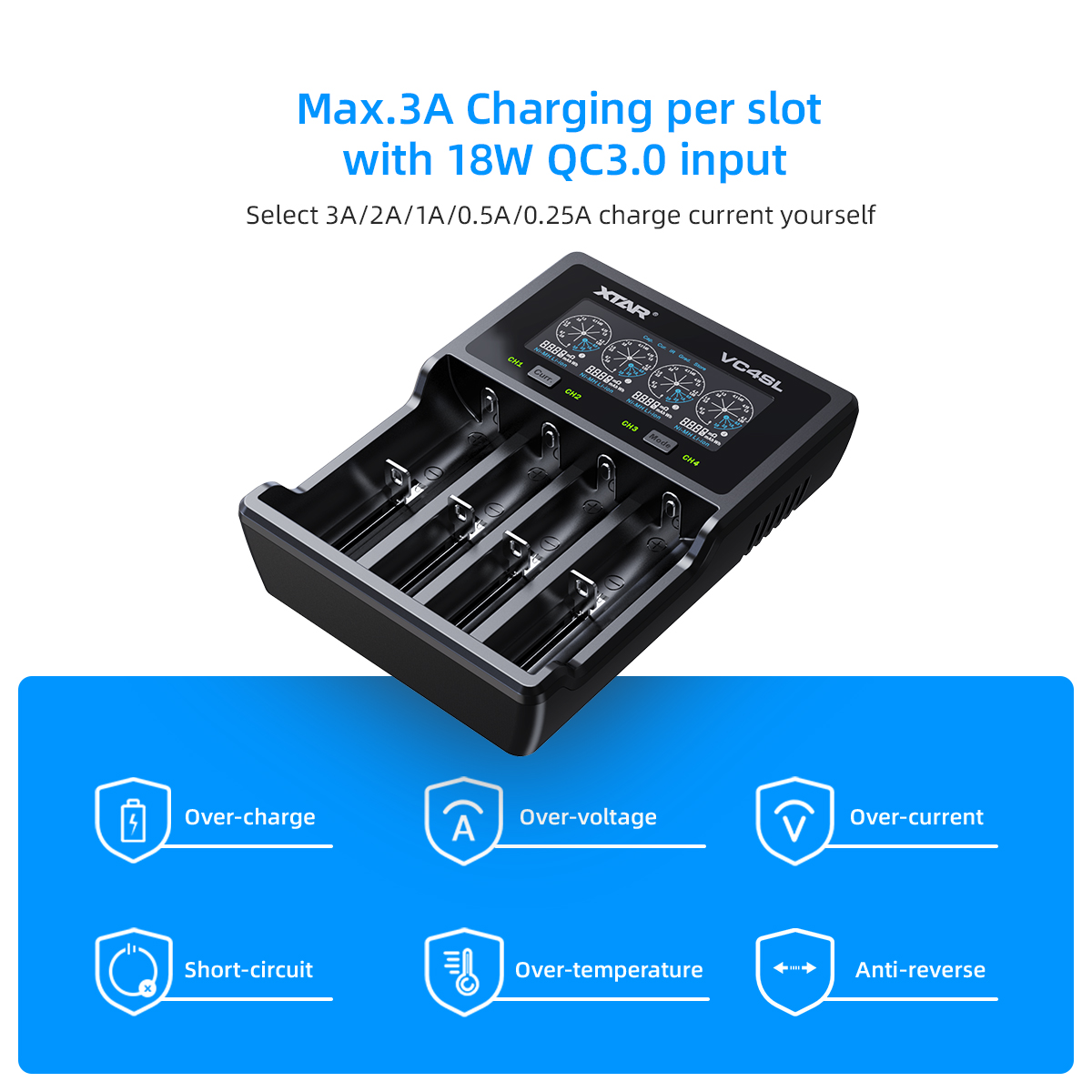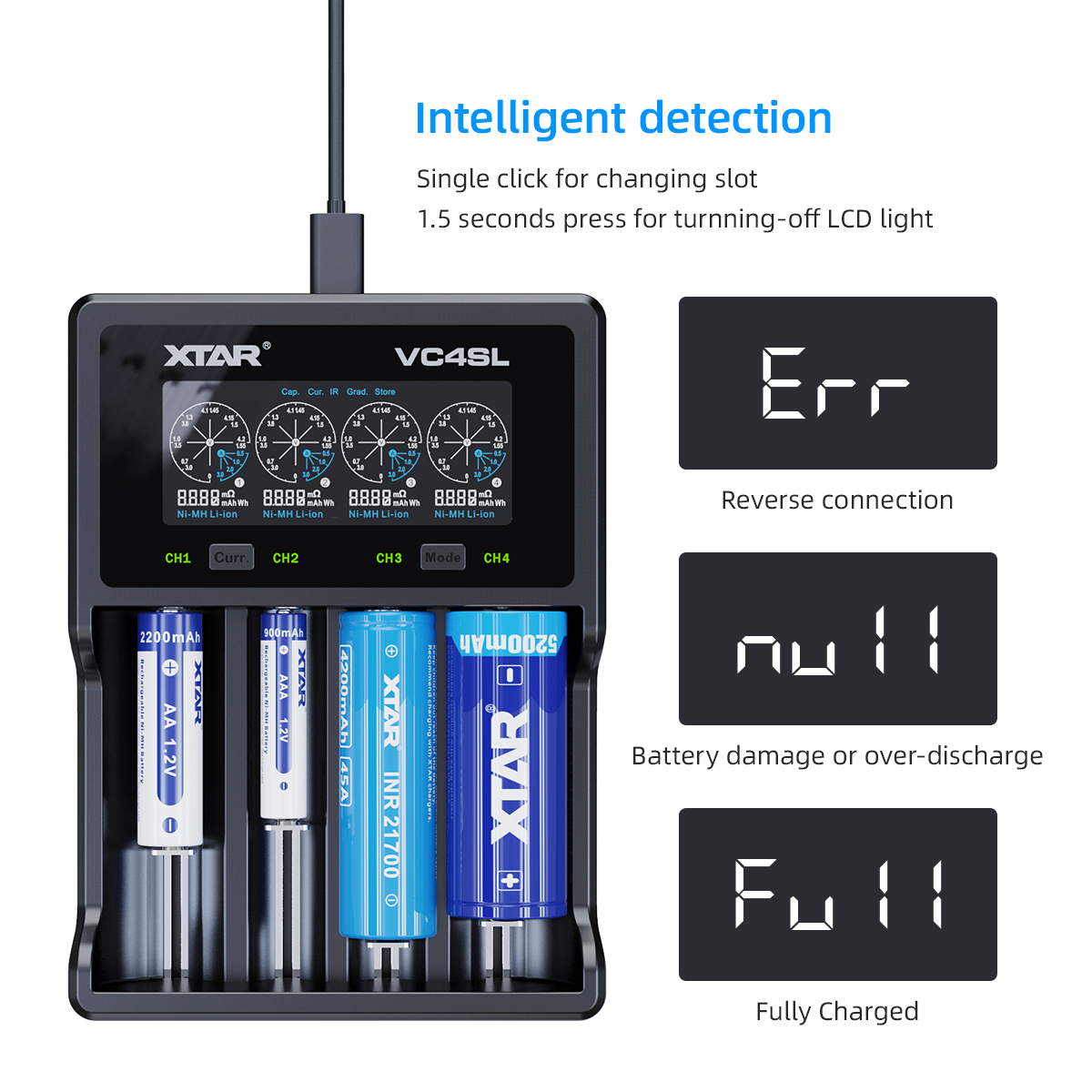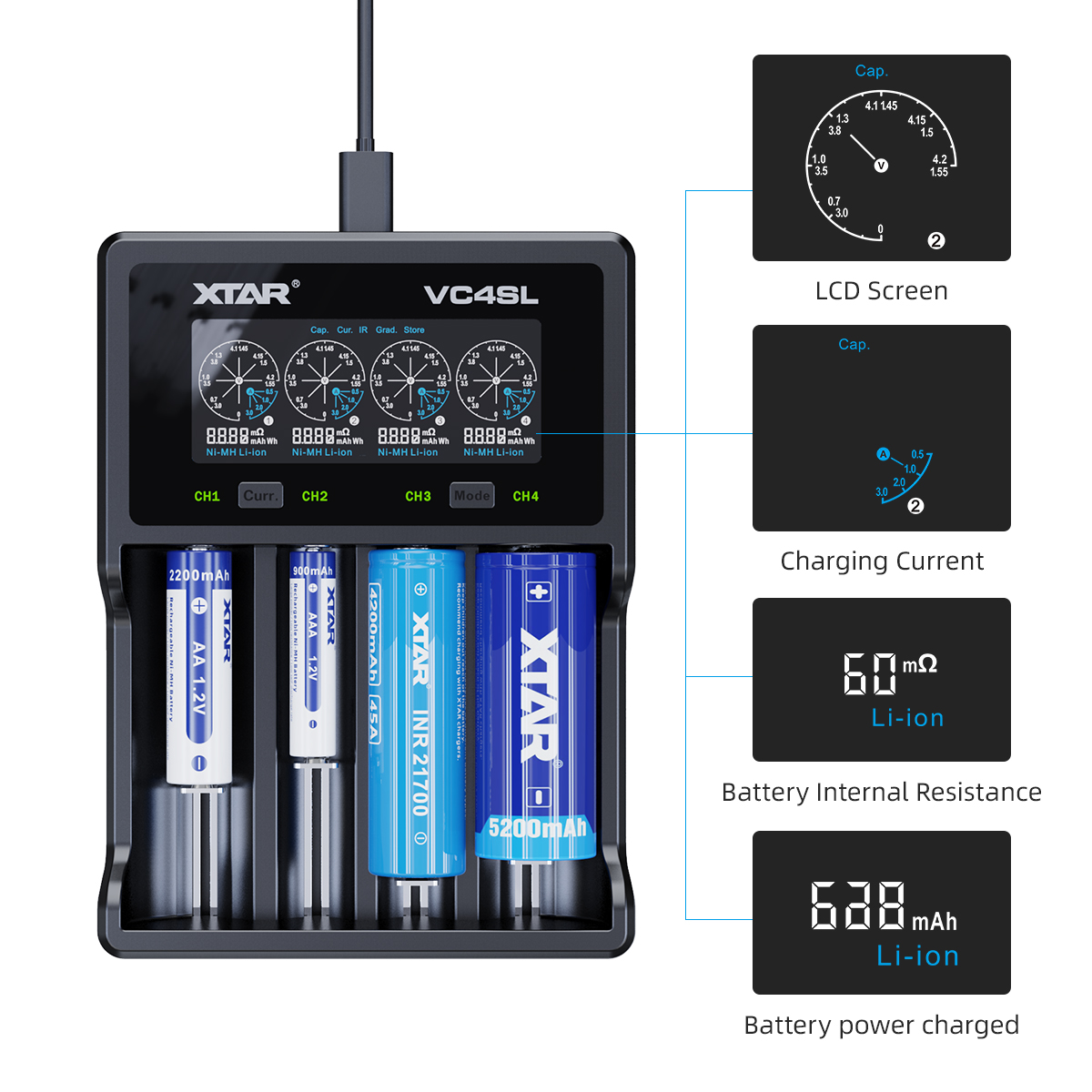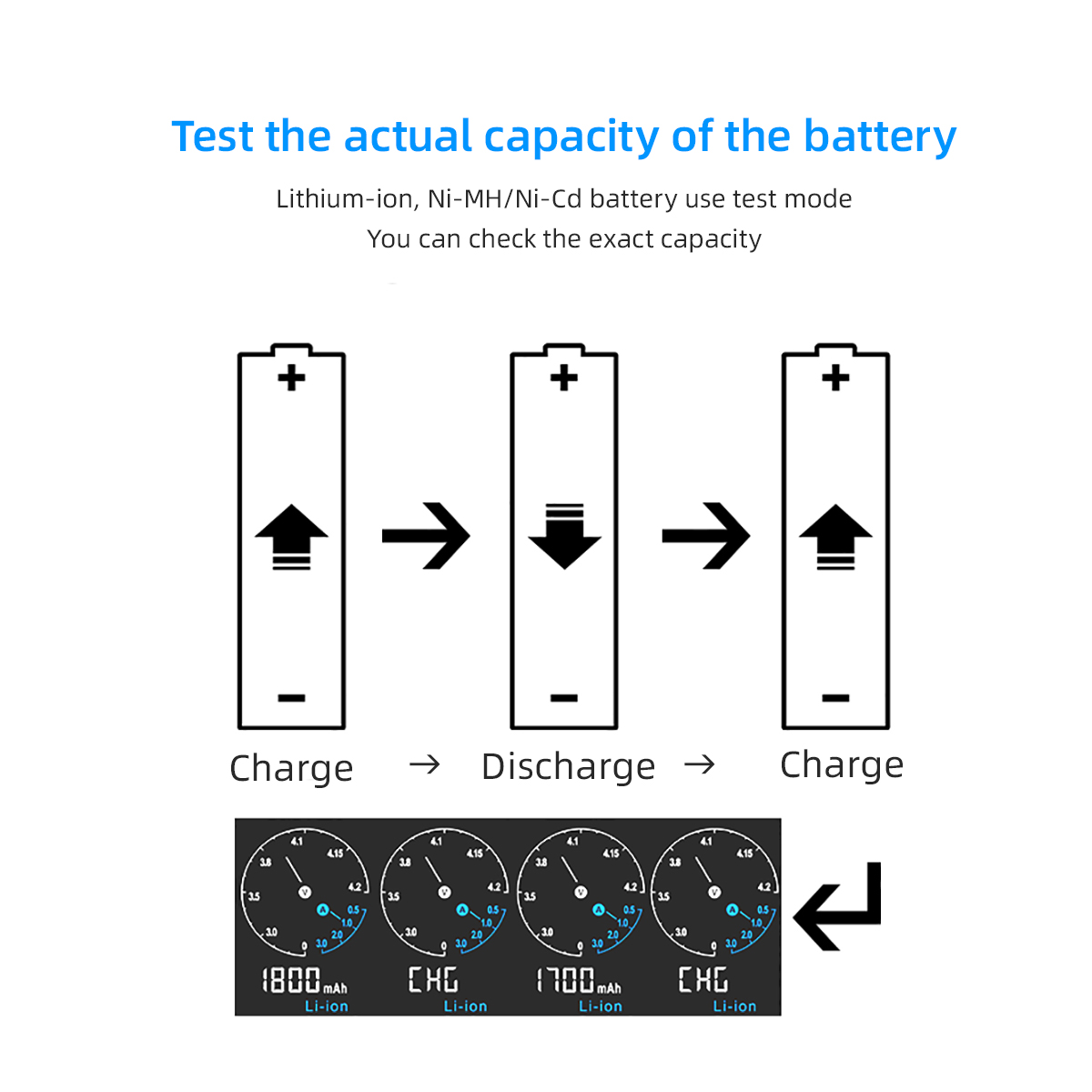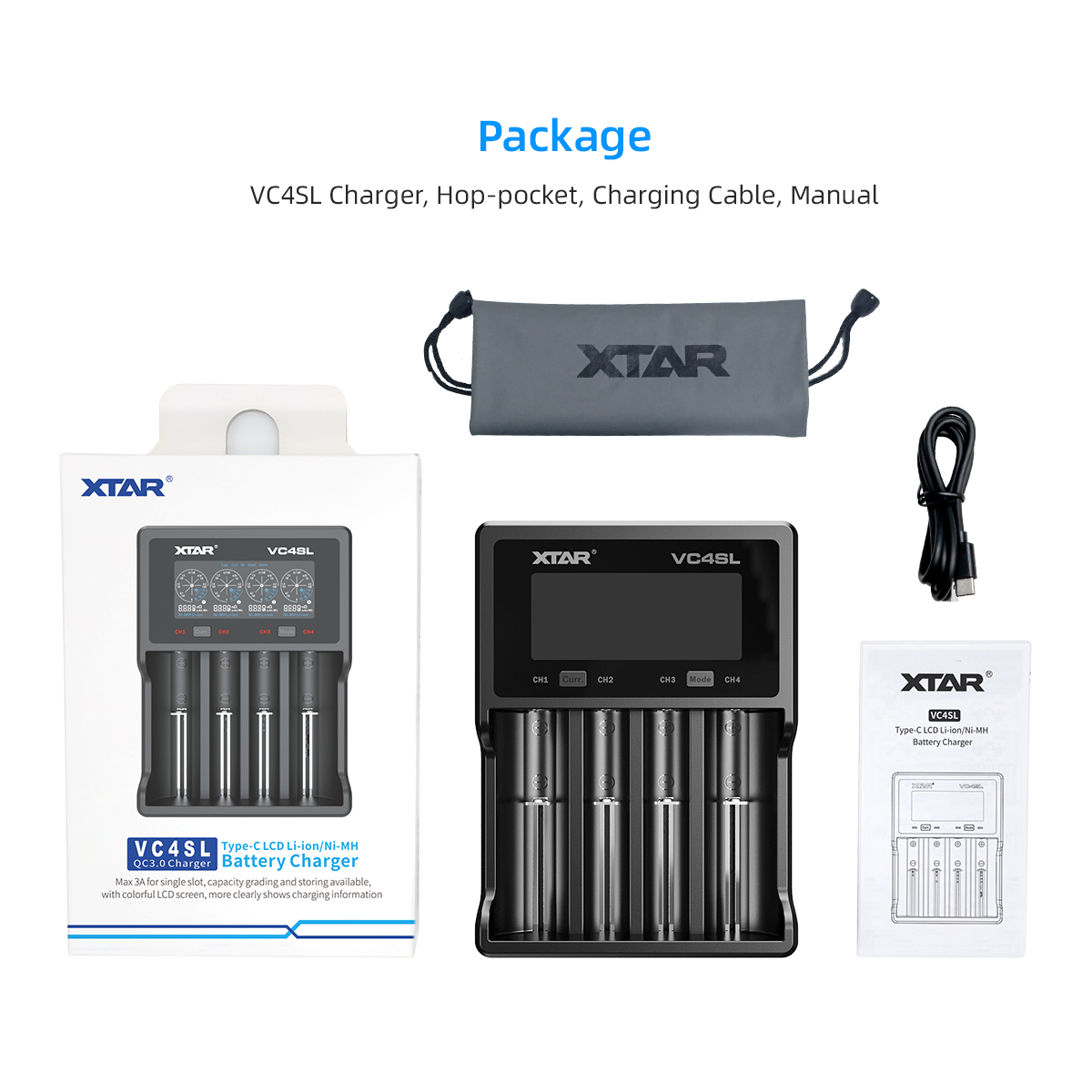 What's the difference between XTAR VC4, VC4S, VC4H, and VC4SL?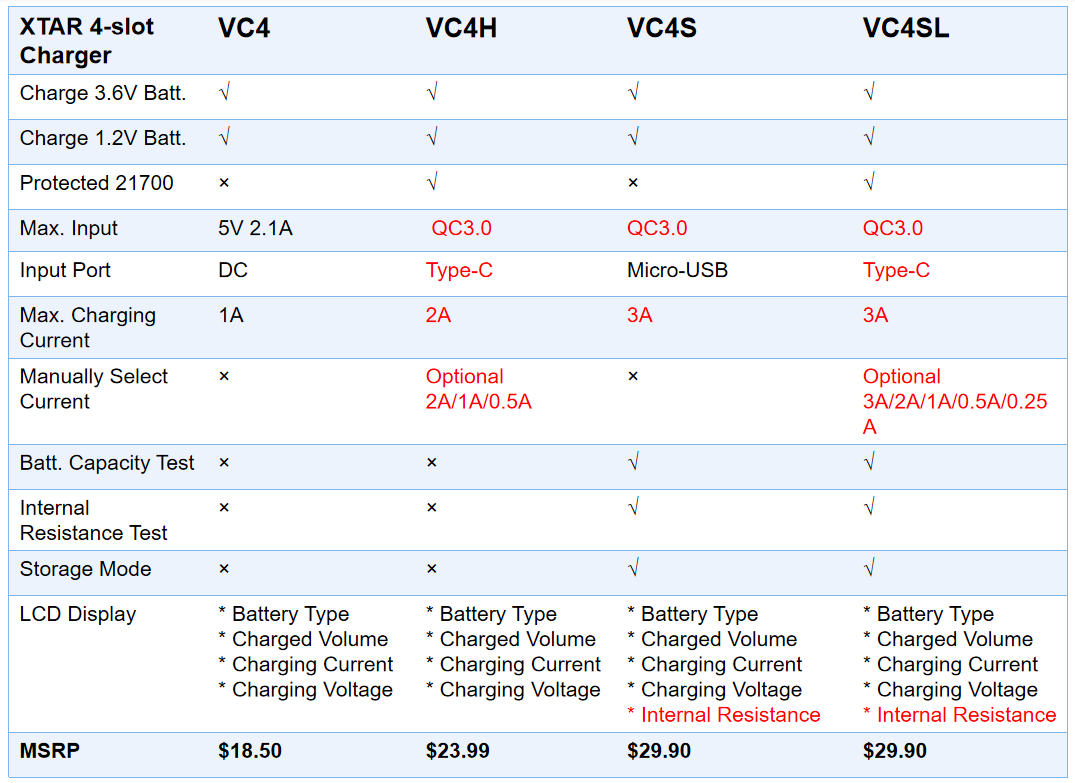 FAQ

Why do Li-ion batteries need to be drained to half capacity before storage?
It is how lithium works. The chemical is more stable when half-charged if the cells are not in use for a long time. This will also prolong battery life. So you charge it half now and then another half when you want to use it.

Do you know why is charging current determined by internal resistance?
The internal resistance basically tells how is the battery health so based on that the charger can select the appropriate charging current to make the best out of the battery.

Can this charger do discharge?
It can but not a full discharge mode like the others. There are Storage Mode that discharges li-ion to storage voltage and Grading Mode that discharges and charges the battery to check the maximum capacity.

what is the difference between vc4 plus and vc4sl?
Just the same

Do you need to use the power brick that comes with it or can I just use a standard 5v 2.1A wall socket?
The standard charger will work you just won't be able to charge as fast

Does storage mode also discharge full cells to the storage voltage?
Yes

Is it possible to change the charge-discharge power in Grade Mode? If so, how? If not, what are the charge and discharge values in Grade Mode?
Under the grading mode, you can adjust the charging current (just like the charging mode), but you cannot adjust the discharging current (it is set to around 300mA).

Can I charge 26800 batteries with this device?
No. But we've released a new 26800 battery charger.

Can this device restore old batteries?
Yes. This charger can revive the unprotected Lithium-ion batteries with 1.3-1.4V, all the protected Lithium-ion batteries, and the NiMH batteries above 0.6V.